Fiverr is an  Israeli online platform where freelancers offer their skills or services to customers worldwide and then get paid in return. This online platform offers a great opportunity for freelancers to utilize their skills to make money online. Thanks to the founders of Fiverr, this platform has something up your alley. It is very rare to find people who haven't heard of Fiverr. Many online and offline businesses are using the services offered on Fiverr by freelancers. If you have a great skill that is high in demand, you stand a chance of earning a fortune on Fiverr. The most interesting thing about Fiverr is that you can put your great skills to use no matter any part of the world you are in and still get paid. The minimum amount you can earn as a beginner is just $5 but you can earn way more than this when you offer an extra service.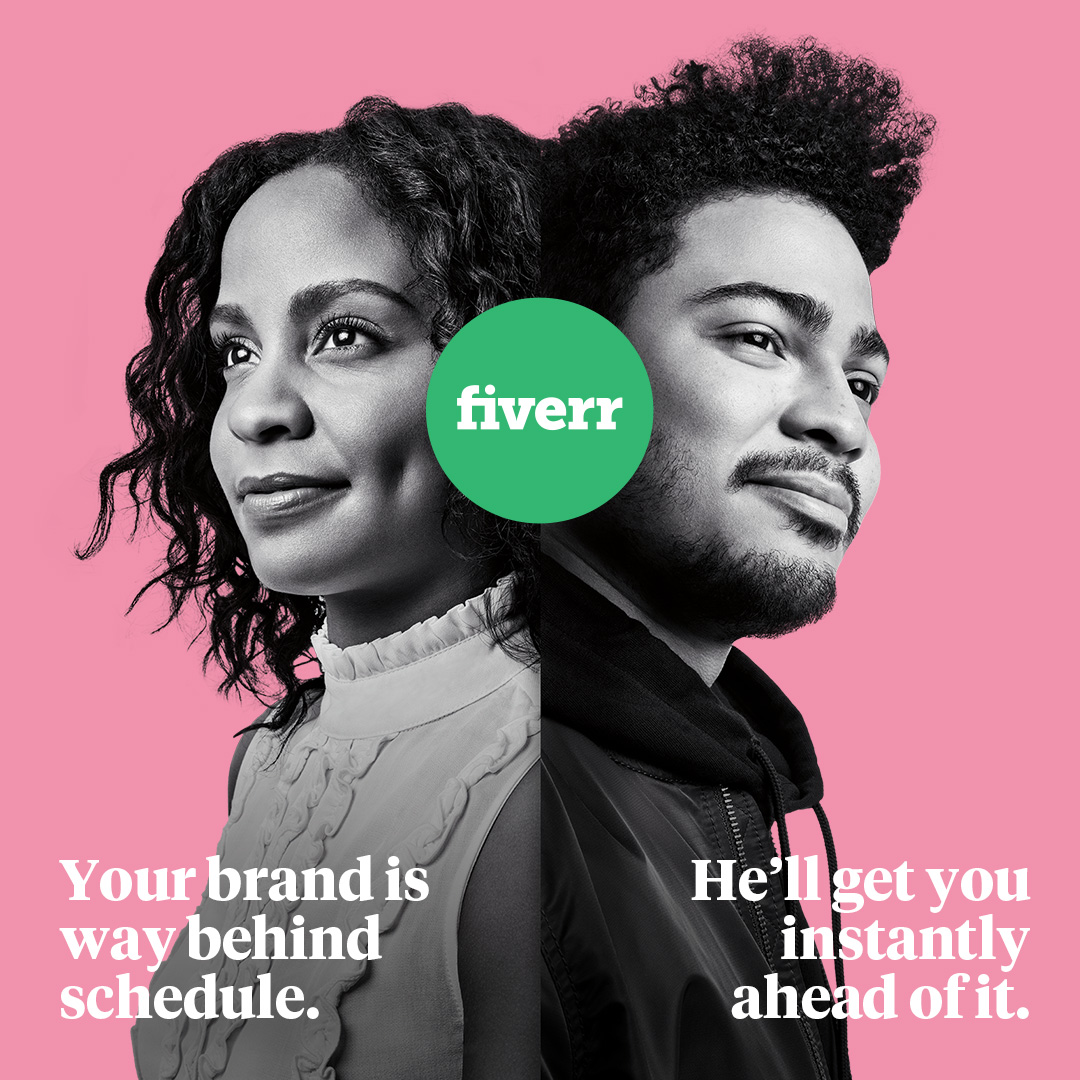 This online platform was founded by  Micha Kaufman and Shai Wininger and was launched in February 2010, wow that's 10 years already. Within this period of time, this platform has hosted 1.3 million skills and services. Fiverr has been ranked among the top 100 most popular sites in the United States of America.
Fiverr released their iOS app in the apple app store in December 2013, and released an android app in the google play store. The platform also reported over $107 million in revenue in 2019
#ff0000;">GIGS
The services offered on Fiverr are known as gigs, and many of them start at just $5 USD.As a freelancer, you need to give a detailed or brief description of any gig you create. This will help customers understand what exactly your gig is all about and also decide whether or not to patronize you. You create your gig in a way that it will be attractive to your customers otherwise you will not get patronized. You can learn how to create a gig by clicking here  Never use misleading content on your gig description otherwise your gig will be removed. Ensure that you make proper research to know the types of gig allowed on Fiverr.
#ff0000;">SERVICES YOU CAN OFFER ON FIVERR
Here are just services you can render on Fiverr in order to make some money on Fiverr.com. Sure, it may seem you aren't getting paid much but if you can to render these services in a very short period of time, and back them up with valuable extras, your income from Fiverr might translate to quite a hefty stash of cash.
#ff0000;">Offer your ebooks  –We all know how important ebooks are. You can download them on your mobile phone, laptop and read them. Offering ebooks or guides is an easy way to make a huge commission, this is because you only need to write the book once and sell it again and again to different customers. As long as you clearly spell out that you're not selling resale rights to your work and that you retain all copyright, you should be good to go.
#ff0000;">>>Ready to start making money on fiverr? Click#ff0000;" href="https://track.fiverr.com/visit/?bta=71216&nci=7416″> here to register for FREE>>>
#ff0000;">Offer social media services –

Social media platform forms like Facebook, Instagram, Twitter etc are big sources of traffic.  Having a Facebook, Twitter, or Instagram account with over 500000 followers gives you the opportunity to drive traffic to any business that is desperate for traffic. They will not mind paying more than $5 to get traffic to their business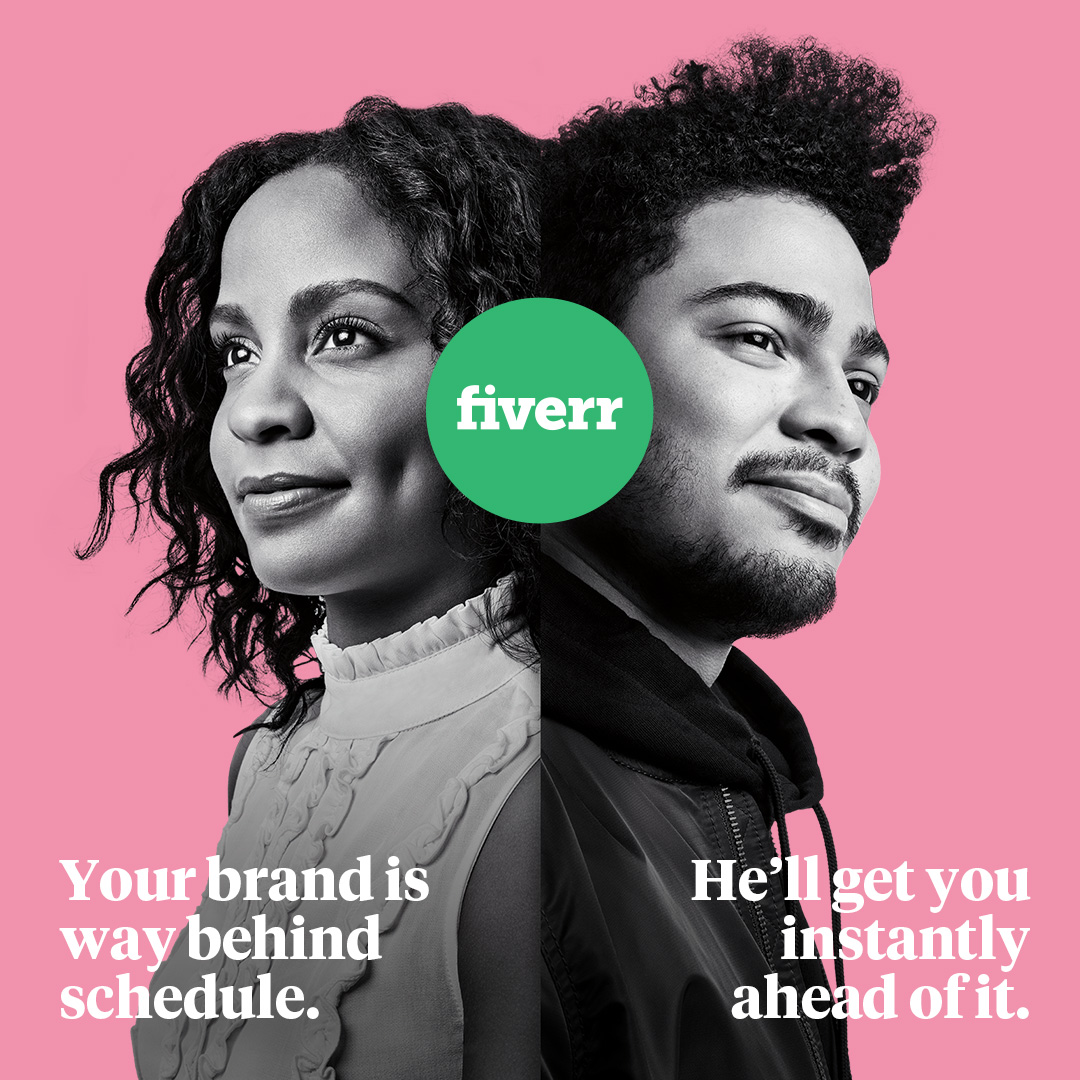 #ff0000;">Write quickly and get paid –

 If you are a good fast writer, able to knock out 500 words in 10 minutes or more, you can rack up a base rate of  $25 per hour.
#ff0000;">Create digital drawings –if you are extremely good in using automated photo-based drawing tools, you can create digital drawings in no time flat. People are always looking for custom graphics based on their pictures.
#ff0000;">Edit pictures – If you know how to edit the background of any picture using Photoshop or any other software, you can make some serious coin through Fiverr. People are always looking to get the background cropped off their pictures so they can use those pictures online.
#ff0000;">Design business cards –Companies are always in need of business cards and there is no shortage of demand for people with fairly basic graphics skills who can design business cards.
Other services include Music / Audio, writing and translation, video and animation, programming and technology, business, lifestyle
Regardless of your skill level, there is something you can offer the global market for outsourced services. Get started on Fiverr today and start turning your spare time into spare cash.
#ff0000;">HOW DOES FIVERR WORK?
Maybe you are an expert in logo design or any other service, you go ahead and create an account on Fiverr. After creating your Fiverr account you then create your gig which in this case is logo design, give a brief or detailed description of your service, set up your packages[ basic, standard, and premium] and their respective prices.
Go ahead and publish your gig, when this is done, your gig becomes visible to the search. When a potential customer ends up on your gig, he can decide to contact you for more information or to purchase the service directly.
Having done this the time starts, the freelancer has to do the work within the specified time and make sure that he delivers the work before the end of the time. After the delivery of the work, the client can request further revisions (if included in the Gig) or accept the delivery.
If the delivery is accepted, the money paid by the client minus 20% will enter the clearance period, which usually lasts 14 days, where the money is not accessible. At the end of this period, the money will then be paid into your Paypal account or bank account
#ff0000;">HOW TO GET STARTED ON FIVERR
In order to start your making money online journey on Fiverr, you have to follow these simple steps
Register for a new account by clicking here. After providing your personal details, a confirmation link will be sent to your email. Clicking that link will get your account activated and ready.
Create a seller profile- this is the most important step to follow. This is because it is the first thing your potential customers will see hence, you need to make your impression a good one.
Create a gig-Now that you have a descriptive profile, you'll want to create a gig to share with potential buyers. You'll need to provide information on your services, requirements, and what you will charge.

Send offers to your potential customers
Creating a Fiverr account is absolutely free.